Subaru Forester: Driving tips / Catalytic converter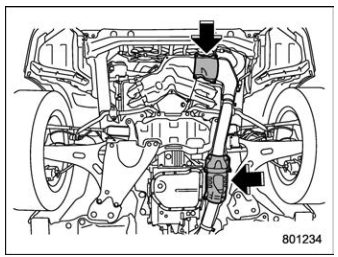 The catalytic converter is installed in the exhaust system. It serves as a catalyst to reduce HC, CO and NOx in exhaust gases, thus providing cleaner exhaust.
To avoid damage to the catalytic converter:
Use only unleaded fuel. Even a small amount of leaded fuel will damage the catalytic converter.
Never start the engine by pushing or pulling the vehicle.
Avoid racing the engine.
Never turn the ignition switch to the "OFF" position while the vehicle is moving.
Keep your engine tuned-up. If you feel the engine running rough (misfiring, backfiring or incomplete combustion), have your vehicle checked and repaired by an authorized SUBARU dealer.
Do not apply undercoating or rust prevention treatment to the heat shield of catalytic converter and the exhaust system.
Do not drive with an extremely low fuel level.
WARNING
Avoid fire hazards. Do not drive or park the vehicle anywhere near flammable materials (e.g., grass, paper, rags or leaves), because the catalytic converter operates at very high temperatures.
Keep everyone and flammable materials away from the exhaust pipe while the engine is running. The exhaust gas is very hot.
WARNING Never inhale engine exhaust gas. Engine exhaust gas cont..
To keep your vehicle in the best condition at all times, always have the recommended maintenance services listed in the maintenance schedule in the "Warranty and Maintenance Booklet" performed at the specified time or mileage intervals...
Other information:
WARNING Adding weight to the vehicle's roof can adversely affect handling, braking, and rollover resistance. The vehicle must never be driven with a total roof rail load in excess of 176 lbs (80 kg). CAUTION The roof rail load limit for stationary vehicles (700 lbs (317 kg)) applies only when the vehicle is parked and the load is evenly distributed left/right and front/ rear and the roof crossbars and roof tent are tightly secured to the vehicle...
CAUTION Do not pick up a bottle from the bottle holder or put a bottle in the holder while you are driving, as this may distract you and lead to an accident. When placing a beverage in a bottle holder, make sure it is capped. Otherwise, the beverage could spill when opening/closing the door or while driving and, if the beverage is hot, it could scald you and/or your passengers...
Categories
Turn the ignition switch to "ON".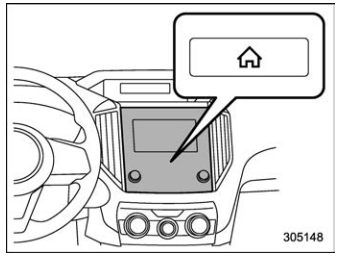 Press the

button. Select "Settings". Select "Vehicle". Select "Time/Date" and then select "Manual".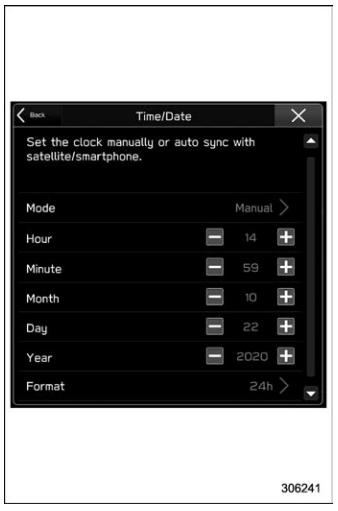 Set the each items plus and minus. Select

to complete the clock setting.