Subaru Forester: SI-DRIVE / Intelligent (I) mode
For smooth, efficient performance driving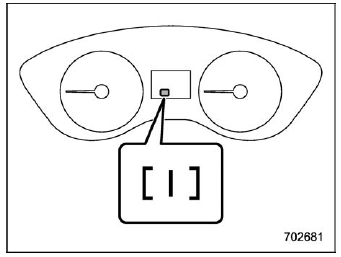 Type A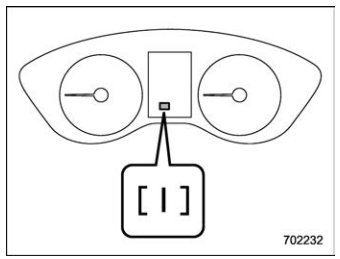 Type B
The linear acceleration characteristic of the Intelligent (I) mode is ideal for normal driving usage.
The Intelligent (I) mode provides wellbalanced performance with greater fuel efficiency and smooth driveability without stress. Power delivery is moderate during acceleration for maximum fuel efficiency. This is ideal for around-town driving and situations that do not require full power output. It provides better control in difficult driving conditions, such as slippery roads or loose surfaces, due to gentler throttle response.
For all-around performance driving Type A Type B The Sport (S) mode provides the engine power desired by those who want to make the driving experience their own personal adventure...
Other information:
This light illuminates if the brake pedal is not depressed in the following conditions. The Auto Vehicle Hold switch is pressed to deactivate the Auto Vehicle Hold function while the vehicle is stopped by the Auto Vehicle Hold function. The electronic parking brake is released...
Auto Start Stop warning light (yellow) CAUTION If the Auto Start Stop warning light is flashing in yellow, there may be a malfunction in the Auto Start Stop system. We recommend that you have your vehicle inspected at a SUBARU authorized dealer as soon as possible...