Subaru Forester: Engine oil / Recommended grade and viscosity
CAUTION
Use only engine oil with the recommended grade and viscosity.
Refer to "Engine oil".
NOTE
Engine oil viscosity (thickness) affects fuel economy. Oils of lower viscosity provide better fuel economy. However, in hot weather, oil of higher viscosity is required to properly lubricate the engine.
Change the oil and oil filter according to the maintenance schedule in the "Warranty and Maintenance Booklet". The engine oil and oil filter must be changed more frequently than listed in the maintenance schedule when driving on dusty roads, when short trips are frequently made, or when d..
You should use synthetic engine oil that meets the same requirements given for conventional engine oil. When using synthetic oil, you must use oil of the same classification, viscosity and grade shown in this Owner's Manual...
Other information:
The catalytic converter is installed in the exhaust system. It serves as a catalyst to reduce HC, CO and NOx in exhaust gases, thus providing cleaner exhaust. To avoid damage to the catalytic converter: Use only unleaded fuel. Even a small amount of leaded fuel will damage the catalytic converter...
The welcome lighting function turns on the low beam headlight for smooth approaching to or exiting from the vehicle at night or in a dark place. The function is activated while all of the following conditions are met. The light control switch is in the "AUTO" position...
Categories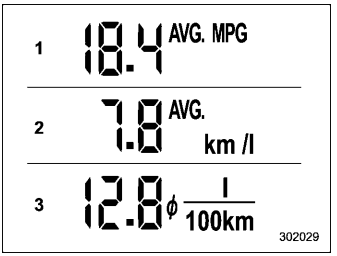 Displays the driving range per gallon of fuel Displays the driving range per liter of fuel Displays the fuel consumption per 100 km
This display shows the average rate of fuel consumption since the trip meter was last reset.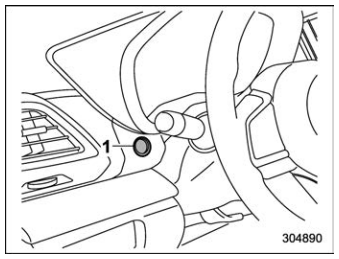 TRIP RESET switch