Subaru Forester: Auto Start Stop system / Auto Start Stop No Activity Detected indicator light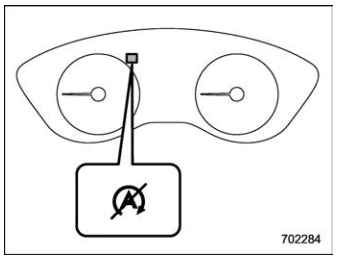 Auto Start Stop No Activity Detected indicator light (type A)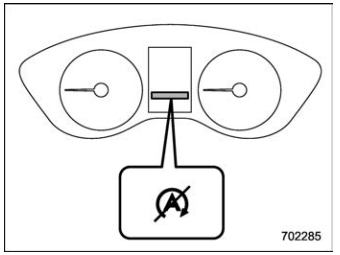 Auto Start Stop No Activity Detected indicator light (type B)
If the operational conditions are not met when the vehicle is stopped, the engine will not stop and the Auto Start Stop No Activity Detected indicator light will illuminate. It will turn off when the vehicle begins to drive.
Other information:
Your vehicle is designed and intended to be used primarily as a passenger-carrying vehicle. Towing a trailer puts additional loads on your vehicle's engine, drivetrain, brakes, tires and suspension and has an adverse effect on fuel economy. If you do decide to tow a trailer, your safety and satisfaction depend upon proper use of correct equipment and cautious operation of your vehicle...
Right-hand side Use a screwdriver to remove the clips on the air intake duct, then remove the duct. Left-hand side Use a screwdriver to remove the secured clip of the washer tank. To make it easy to access the bulb, turn the neck of the washer fluid filler pipe as illustrated...