Subaru Forester: Meters and gauges / Speedometer, Tachometer and Odometer
Speedometer
The speedometer shows the vehicle speed.
Tachometer
The tachometer shows the engine speed in thousands of revolutions per minute.
CAUTION
Do not operate the engine with the pointer of the tachometer in the red zone. In this range, fuel injection will be cut by the engine control module to protect the engine from overrevving. The engine will resume running normally after the engine speed is reduced below the red zone.
Odometer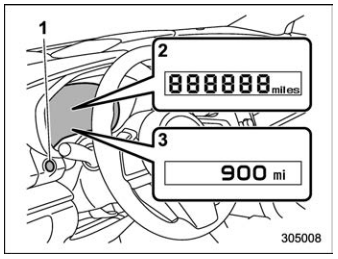 TRIP RESET switch
Type A combination meter
Type B combination meter
This meter displays the odometer when the ignition switch is in the "ON" position. The odometer shows the total distance that the vehicle has been driven.
NOTE
If you press the TRIP RESET switch when the ignition switch is in the "LOCK"/"OFF" or "ACC" position, the odometer/trip meter will light up.
The indicators will turn off when:
The TRIP RESET switch is not operated for approximately 10 seconds.
The driver's door is opened and then closed.
Categories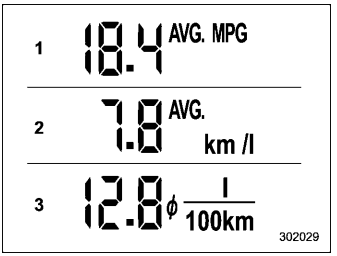 Displays the driving range per gallon of fuel Displays the driving range per liter of fuel Displays the fuel consumption per 100 km
This display shows the average rate of fuel consumption since the trip meter was last reset.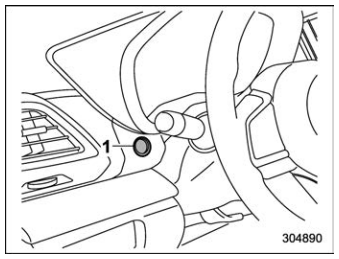 TRIP RESET switch