Subaru Forester: Specifications / Vehicle identification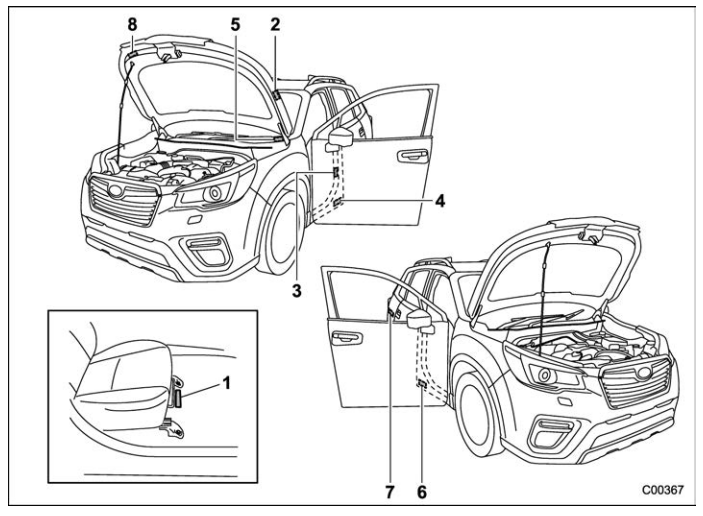 Vehicle identification number (under the floor carpet of the right-hand front seat)
Emission control label
Tire inflation pressure label
Certification label
Vehicle identification number label
Model number label
Fuel label
Air conditioner label
For U.S.A. The following information has been compiled according to Code of Federal Regulations "Title 49, Part 575"...
Other information:
CAUTION Do not open and close the center console lid while operating the rear seat heater switch. There is the risk of fingers being caught in the lid. The seat heater operates when the ignition switch is in the "ON" position. Rear seat heater switch HIGH mode indicators LOW mode indicators Left-hand side Right-hand side Press the rear seat heater switch...
WARNING Always maintain a safe driving speed according to the road and weather conditions in order to avoid having an accident on a sharp turn, during sudden braking or under other similar conditions. Always use the utmost care in driving – overconfidence because you are driving an All-Wheel Drive vehicle could easily lead to a serious accident...