Subaru Forester: Power window operation / Operating the window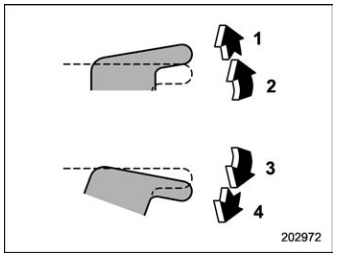 With one-touch auto up and down feature
Automatically close*
Close
Open
Automatically open*
*: To stop the window halfway, operate the switch to the opposite side.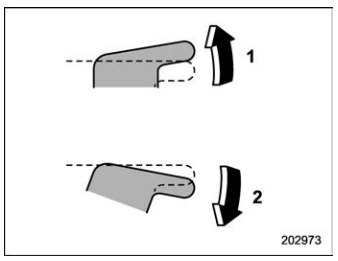 Without one-touch auto up and down feature
Close
Open
NOTE
Avoid the following.
Continuously operating a switch in the same direction after the window is fully closed or fully opened.
Continuously operating three or more switches all at once in the same direction after the windows are fully closed or fully opened.
Either of the operations described above may cause the power window breaker to operate making it impossible to open or close the window. Be sure to initialize the power windows. Refer to "Initialization of power window (windows with off delay function)".
While closing the window automatically, if the window senses a substantial enough object trapped between the window and the window frame, it automatically moves down slightly and stops...
Other information:
CAUTION When installing a child restraint system in the rear center seating position, set both seatbacks to the original position. Otherwise, the child restraint system cannot be securely restrained, which may result in death or serious injuries in the event of sudden stop, sudden steering maneuver or an accident...
Canadian radio-frequency laws require transmitter remote signals to "time-out" (or quit) after several seconds of transmission, which may not be long enough for HomeLink to pick up the signal during programming. Similar to this Canadian law, some U...
Categories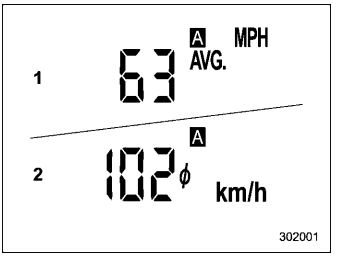 When units in miles is selected When units in km is selected
This display shows the average vehicle speed since the trip meter was last reset. Pressing the TRIP RESET switch toggles the display between the average vehicle speed corresponding to the A trip meter display and the average vehicle speed corresponding to the B trip meter display. When either of the trip meter displays is reset, the corresponding average vehicle speed value is also reset.