Subaru Forester: Using HomeLink / Programming Two-Way Communication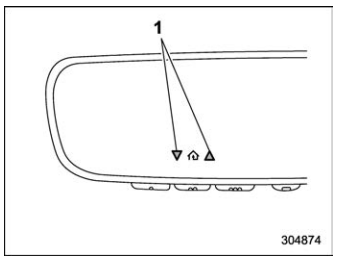 Status Indicators
Within five seconds after programming a new HomeLink button, both of HomeLink's garage door status indicators will flash rapidly green indicating that the garage door two-way communication has been enabled. If your garage door status indicators flashed, two-way communication programming is complete.
If the garage door status indicators do not flash, additional HomeLink information and programming videos can be found online at www.HomeLink.com and www.youtube.com/HomeLinkGentex.
HomeLink has the capability of communicating with your garage door ..
Status Indicators Recall and display (at any time) the last recorded garage door status message communicated to HomeLink by simultaneously pressing HomeLink buttons 1 and 2 for two seconds...
Other information:
Carry some emergency equipment, such as a window scraper, a bag of sand, flares, a small shovel and jumper cables. Check the battery and cables. Cold temperatures reduce battery capacity. The battery must be in good condition to provide enough power for cold winter starts...
Replace the wiper blade rubber according to the following procedure. Slit Pull the wiper blade rubber from the right side in the order of (1), (2) and (3) until the slit on the wiper blade can be seen position. Pull the end of the wiper blade rubber through the slit to remove it...
Categories
Turn the ignition switch to "ON".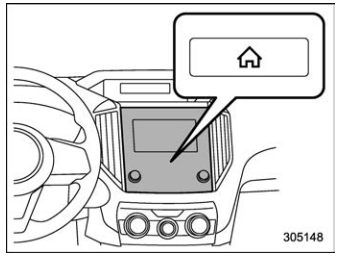 Press the

button. Select "Settings". Select "Vehicle". Select "Time/Date" and then select "Manual".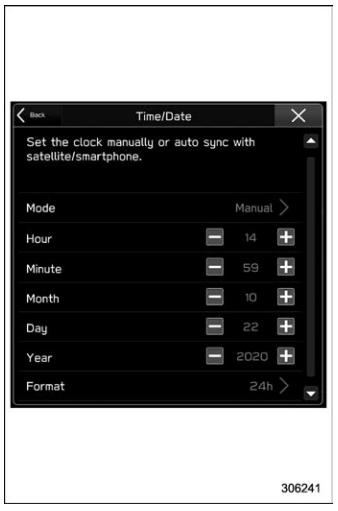 Set the each items plus and minus. Select

to complete the clock setting.