Subaru Forester: Using HomeLink / Programming Two-Way Communication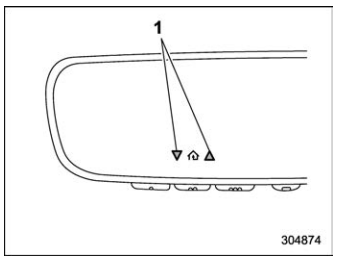 Status Indicators
Within five seconds after programming a new HomeLink button, both of HomeLink's garage door status indicators will flash rapidly green indicating that the garage door two-way communication has been enabled. If your garage door status indicators flashed, two-way communication programming is complete.
If the garage door status indicators do not flash, additional HomeLink information and programming videos can be found online at www.HomeLink.com and www.youtube.com/HomeLinkGentex.
HomeLink has the capability of communicating with your garage door ..
Status Indicators Recall and display (at any time) the last recorded garage door status message communicated to HomeLink by simultaneously pressing HomeLink buttons 1 and 2 for two seconds...
Other information:
WARNING Do not let parts of your body get caught when operating the reverse function. If the reverse function does not operate for some reason, this may lead to serious injury or accidents. The reverse function may not operate if foreign objects are caught in the rear gate just before it closes completely...
..
Categories
Turn the ignition switch to "ON".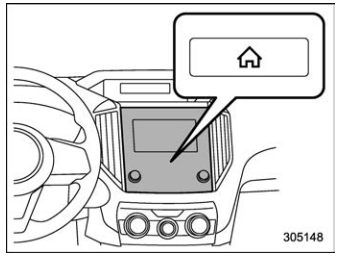 Press the

button. Select "Settings". Select "Vehicle". Select "Time/Date" and then select "Manual".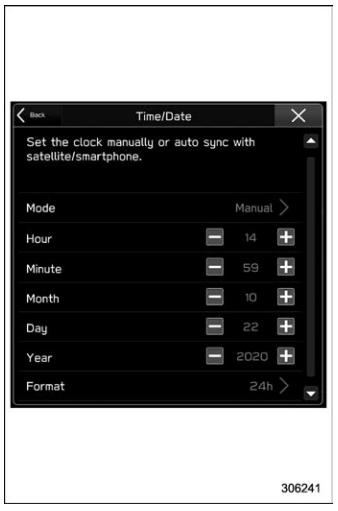 Set the each items plus and minus. Select

to complete the clock setting.