Subaru Forester: Using HomeLink / Programming Two-Way Communication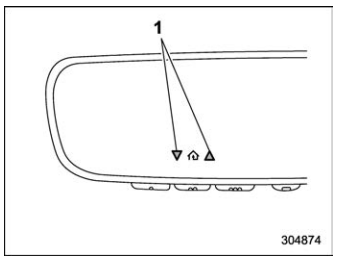 Status Indicators
Within five seconds after programming a new HomeLink button, both of HomeLink's garage door status indicators will flash rapidly green indicating that the garage door two-way communication has been enabled. If your garage door status indicators flashed, two-way communication programming is complete.
If the garage door status indicators do not flash, additional HomeLink information and programming videos can be found online at www.HomeLink.com and www.youtube.com/HomeLinkGentex.
HomeLink has the capability of communicating with your garage door ..
Status Indicators Recall and display (at any time) the last recorded garage door status message communicated to HomeLink by simultaneously pressing HomeLink buttons 1 and 2 for two seconds...
Other information:
If your vehicle is equipped with a combination meter display (color LCD), setting adjustments to the following items can be manually changed within the display to meet your personal requirements. NOTE If your vehicle is not equipped with a combination meter display (color LCD), setting changes to the following items will need to be performed by a SUBARU dealer...
Weather information for the destination* Weather information for the current location *: Only when a destination is set in the navigation system The weather information is displayed on the screen. NOTE When all of the following conditions are satisfied, weather information is displayed...
Categories
Turn the ignition switch to "ON".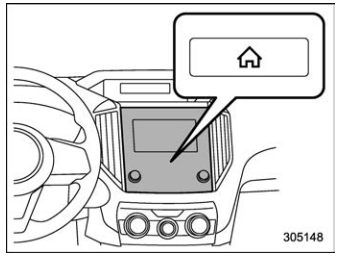 Press the

button. Select "Settings". Select "Vehicle". Select "Time/Date" and then select "Manual".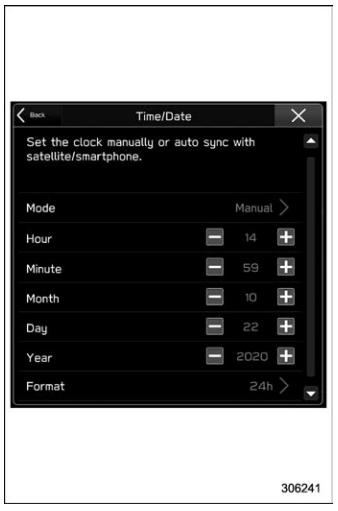 Set the each items plus and minus. Select

to complete the clock setting.