Subaru Forester: Using HomeLink / Using Two-Way Communication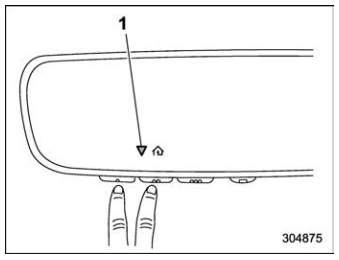 Status Indicators
Recall and display (at any time) the last recorded garage door status message communicated to HomeLink by simultaneously pressing HomeLink buttons 1 and 2 for two seconds. HomeLink will display the last recorded status for three seconds.
Garage Door Opener CLOSING (Blinking Orange)
Garage Door Opener CLOSED (Solid Green)
Garage Door Opener OPENING (Blinking Orange)
Garage Door Opener OPENED (Solid Green)
If two-way communication programming is successful, HomeLink will display the status of your garage door opener with arrow indicators.
Status Indicators Within five seconds after programming a new HomeLink button, both of HomeLink's garage door status indicators will flash rapidly green indicating that the garage door two-way communication has been enabled. If your garage door status indicators flashed, two-way communicati..
In the event that there are still programming difficulties or questions, additional HomeLink information and programming videos can be found at www...
Other information:
Remove loose dirt, dust or debris with a vacuum cleaner. If the dirt is caked on the fabric or hard to remove with a vacuum cleaner, use a soft brush then vacuum it. Wipe the fabric surface with a tightly wrung cloth and dry the seat fabric thoroughly...
WARNING Never attempt to remove the radiator cap until the engine has been shut off and has cooled down completely. Since the coolant is under pressure, you may suffer serious burns from a spray of boiling hot coolant when the cap is removed. CAUTION Vehicles are filled at the factory with SUBARU SUPER COOLANT that does not require the first change for 11 years/137,500 miles (11 years/220,000 km)...
Categories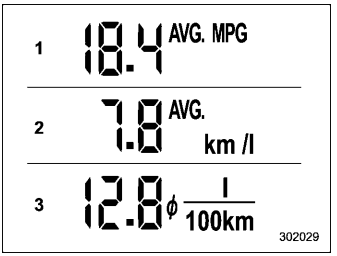 Displays the driving range per gallon of fuel Displays the driving range per liter of fuel Displays the fuel consumption per 100 km
This display shows the average rate of fuel consumption since the trip meter was last reset.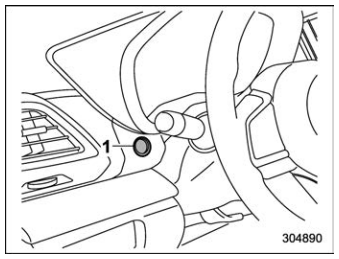 TRIP RESET switch