Subaru Forester: Continuously variable transmission / Select lever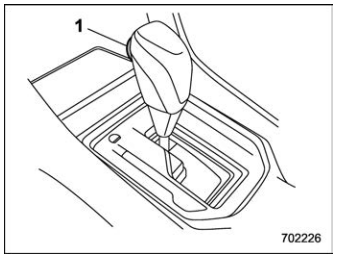 Type A
Select lever button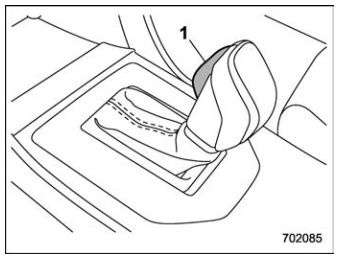 Type B
Select lever button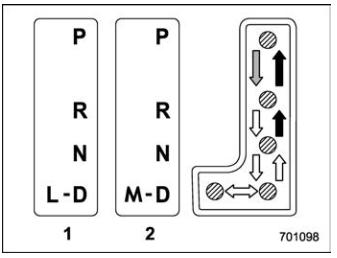 Models with "L" position
Models with manual mode

: With the brake pedal depressed, shift while pressing the select lever button in.

: Shift while pressing the select lever button in.

: Shift without pressing the select lever button.
The select lever has four positions, "P", "R", "N", "D" and it also has an "L" or "M" gate.
NOTE
For some models, to protect the engine while the select lever is in the "P" or "N" position, the engine is controlled so that the engine speed may not become too high even if the accelerator pedal is depressed hard.
This position is for parking the vehicle and starting the engine. In this position, the transmission is mechanically locked to prevent the vehicle from rolling freely...
Other information:
With the sun visor positioned over the side window, you can use the sun visor extension plate to prevent glare through the gap between the sun visor and center pillar. To use the extension plate, pull it toward the rear of the vehicle. When you have finished using it, stow it by pushing it toward the front of the vehicle...
The climate control can be set in the following mode. Normal mode Use this mode for normal climate control. Mild mode Use this mode for the mild airflow mode. Power mode Use this mode when climate control needs to be operate to increase the comfort quickly...