Subaru Forester: Maintenance precautions / When checking or servicing in the engine compartment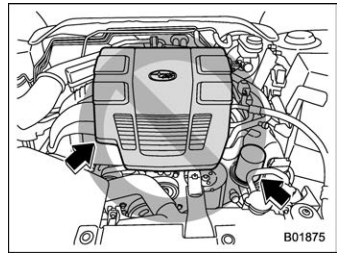 CAUTION
Do not touch the engine cover while checking the components in the engine compartment. Doing so may cause your hand to slip off the cover and result in an unexpected injury.
Do not touch the oil filter until the engine has cooled down completely. Doing so may result in a burn or other injury. Note that the oil filter becomes very hot when the engine is running and remains hot for some time after the engine has stopped.
WARNING Always stop the engine and apply the parking brake firmly to prevent the vehicle from moving. Always let the engine cool down. Engine parts become very hot when the engine is running and remain hot for some time after the engine has stopped. Do not spill engine oil, engine ..
WARNING A running engine can be dangerous. Keep your fingers, hands, clothing, hair and tools away from the cooling fan, drive belt and any other moving engine parts...
Other information:
If you must rock the vehicle to free it from snow, sand, or mud, depress the accelerator pedal slightly and move the select lever back and forth between "D" and "R" repeatedly. Do not race the engine. For the best possible traction, avoid spinning the wheels when trying to free the vehicle...
Front fog light (if equipped) It may be difficult to replace the bulbs. Have the bulbs replaced by your SUBARU dealer if necessary. Rear turn signal lights Use a screwdriver to remove the secured clips of the covers. Push and move the cover to the forward to unlock the 2 tabs...
Categories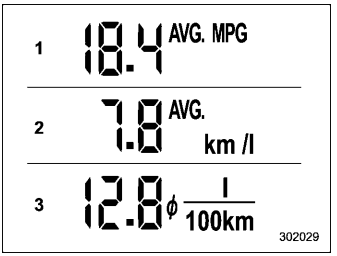 Displays the driving range per gallon of fuel Displays the driving range per liter of fuel Displays the fuel consumption per 100 km
This display shows the average rate of fuel consumption since the trip meter was last reset.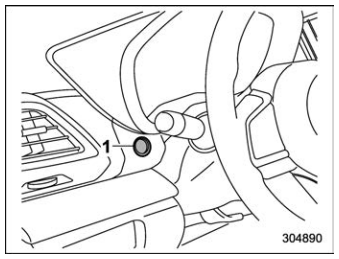 TRIP RESET switch