Subaru Forester: Roof tent (models with roof rails) / When the vehicle is parked on level ground
Roof rails
Roof crossbars
Roof tent
Occupants in the roof tent
The total weight on the roof rails – including the roof crossbars, roof tent, and all occupants and contents in the roof tent – must not exceed either the vehicle's roof rail load limit (700 lbs (317 kg)), evenly distributed, or the load limit of the roof crossbars, whichever is lower.
Load limit of the roof rail (A).
B + C + D < 700 lbs (317 kg)
Exceeding this load limit could cause damage to the vehicle or racking system. The vehicle must never be driven with occupants in the roof tent. Before the vehicle is driven, occupants and cargo must be removed from the roof tent and the roof rail load must be restored to within the roof rail load limit of 176 lbs (80 kg). Refer to the user manual that accompanied the roof tent for important safety information and instructions on the proper installation and use of the tent.
WARNING Never exceed the maximum weight specified for the trailer hitch. Exceeding the maximum weight could cause an accident resulting in serious personal injuries...
Other information:
Operation indicator Push-button ignition switch The power is switched every time the push-button ignition switch is pressed. Carry the access key fob, and sit in the driver's seat. Shift the select lever into the "P"/"N" position...
The ABS prevents the lock-up of wheels which may occur during sudden braking or braking on slippery road surfaces. This helps prevent the loss of steering control and directional stability caused by wheel lock-up. When the ABS is operating, you may hear a chattering noise or feel a slight vibration in the brake pedal...
Categories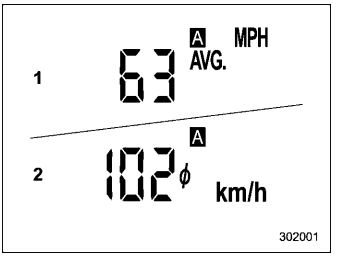 When units in miles is selected When units in km is selected
This display shows the average vehicle speed since the trip meter was last reset. Pressing the TRIP RESET switch toggles the display between the average vehicle speed corresponding to the A trip meter display and the average vehicle speed corresponding to the B trip meter display. When either of the trip meter displays is reset, the corresponding average vehicle speed value is also reset.