Subaru Forester: Child restraint systems / Choosing a child restraint system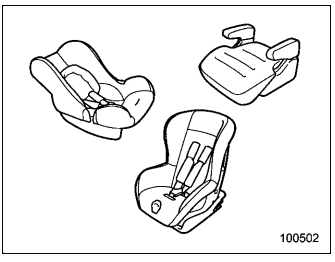 Choose a child restraint system that is appropriate for the child's age and size (weight and height) in order to provide the child with proper protection. The child restraint system should meet all applicable requirements of Federal Motor Vehicle Safety Standards for the United States or of Canada Motor Vehicle Safety Standards for Canada. It can be identified by looking for the label on the child restraint system or the manufacturer's statement of compliance in the document attached to the system.
Also it is important for you to make sure that the child restraint system is compatible with the vehicle in which it will be used.
CAUTION When installing a child restraint system in the rear center seating position, set both seatbacks to the original position. Otherwise, the child restraint system cannot be securely restrained, which may result in death or serious injuries in the event of sudden stop, sudden steering m..
Other information:
The system detects objects using sonar sensors installed in the rear bumper. If the system determines a possible collision with an object in the reversing direction, automatic deceleration will be activated. Also, beeping sounds will activate...
You should perform the following checks and adjustments every day before you start driving. Check that all windows, mirrors, and lights are clean and unobstructed. Check the appearance and condition of the tires. Also check tires for proper inflation...
Categories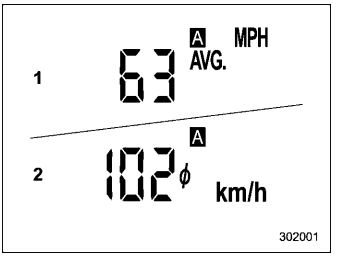 When units in miles is selected When units in km is selected
This display shows the average vehicle speed since the trip meter was last reset. Pressing the TRIP RESET switch toggles the display between the average vehicle speed corresponding to the A trip meter display and the average vehicle speed corresponding to the B trip meter display. When either of the trip meter displays is reset, the corresponding average vehicle speed value is also reset.