Subaru Forester: Trailer towing / Gross Axle Weight (GAW) and Gross Axle Weight Rating (GAWR)
Gross Axle Weight
The total weight applied to each axle (GAW) must never exceed the Gross Axle Weight Rating (GAWR). The front and rear GAWs can be adjusted by relocating passengers and luggage inside the vehicle. The front and rear GAWR of your vehicle that is given by SUBARU are also shown on the certification label located at the bottom of driver's side door pillar.
To check both GVWR and GAWR and to confirm that the total weight and weight distribution are within safe driving limits, you should have your vehicle and trailer weighed at a commercial weighing station. Be sure that all cargo is firmly secured to prevent a change in weight distribution while driving.
Gross Vehicle Weight The Gross Vehicle Weight (GVW) must never exceed the Gross Vehicle Weight Rating (GVWR). Gross Vehicle Weight (GVW) is the combined total of the weight of the vehicle, driver, passengers, luggage, trailer hitch, trailer tongue load and any other optional equipment install..
Tongue load Ensure that the trailer tongue load is from 8 to 11% of the total trailer weight and does not exceed the maximum value of 150 lbs (68 kg)...
Other information:
Driver Monitoring System is introduced as DriverFocus in some countries. The Driver Monitoring System monitors possible cases when the driver is not paying attention to the forward direction, and also recognizes individual users. This system warns the driver of inattentive/ drowsy driving, and can support safe and comfortable driving by automatically retrieving the following settings...
To extend the cover, pull the end of the cover out of the housing, then insert its hooks into the catches as shown. To rewind it, unhook it from the catches and it will rewind automatically. You should hold on to the cover and guide it back into the cover housing while it is rewinding...
Categories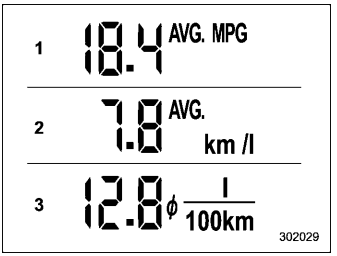 Displays the driving range per gallon of fuel Displays the driving range per liter of fuel Displays the fuel consumption per 100 km
This display shows the average rate of fuel consumption since the trip meter was last reset.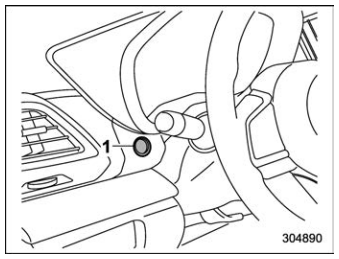 TRIP RESET switch