Subaru Forester: Setting screen / How to get the source code using the open source
Free/Open Source Software Information
This product contains Free/Open Source Software (FOSS).
The license information and/or the source code of such FOSS can be found at the following URL.
http://www.globaldenso.com/en/opensource/ivi/subaru/
For models with a SUBARU genuine navigation and/or audio system, the clock can be adjusted using either auto mode or manual mode. Auto mode: automatic clock adjustment Manual mode: manual clock adjustment CAUTION The clock in the multi-function display (color LCD) cannot be adjusted, if the..
Other information:
Lock Unlock The lock switch is in the lock position, the rear windows cannot be operated by the driver's side switches. The passenger's side switches and the rear seat side switches are not operational either. When the indicator on the window switches does not illuminate, the window switch cannot be operated...
While the engine is running, this warning light illuminates when a malfunction has been detected in the electric power steering system. CAUTION When the power steering warning light is illuminated, there may be more resistance when the steering wheel is operated...
Categories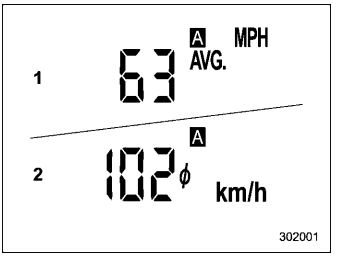 When units in miles is selected When units in km is selected
This display shows the average vehicle speed since the trip meter was last reset. Pressing the TRIP RESET switch toggles the display between the average vehicle speed corresponding to the A trip meter display and the average vehicle speed corresponding to the B trip meter display. When either of the trip meter displays is reset, the corresponding average vehicle speed value is also reset.